Showcase your latest solutions
Advanced Machine Tools is the new business lever for the machine tool sector, a meeting point in Barcelona for suppliers of machine tools and their ancillary industry with professionals from the manufacturing sector.
The current economic and social situation is forcing our industries to operate with ever-decreasing margins. For this reason, it is essential to adopt the latest generation of cutting, forming and starting machine tools, as well as all the most innovative components and accessories of the auxiliary industry.
More than 14,000 professionals visit AMT – Advanced Machine Tools in search of the latest solutions and innovations in machine tools, advanced equipment, machining solutions, new materials and the integration of production systems in order to obtain maximum efficiency in their production processes.
From 18 to 20 April 2023, Advanced Machine Tools will offer the country's largest showcase for machine tools and advanced manufacturing in odd-numbered years.
Held in conjunction with Advanced Factories, this industrial fair will offer the sector's most innovative solutions, business opportunities and know-how that will serve as a lever for the technological transformation of Spanish factories.
The visitor who attends Advanced Machine Tools is a profile of responsibility and decision-making capacity.
Area of responsibility of the professional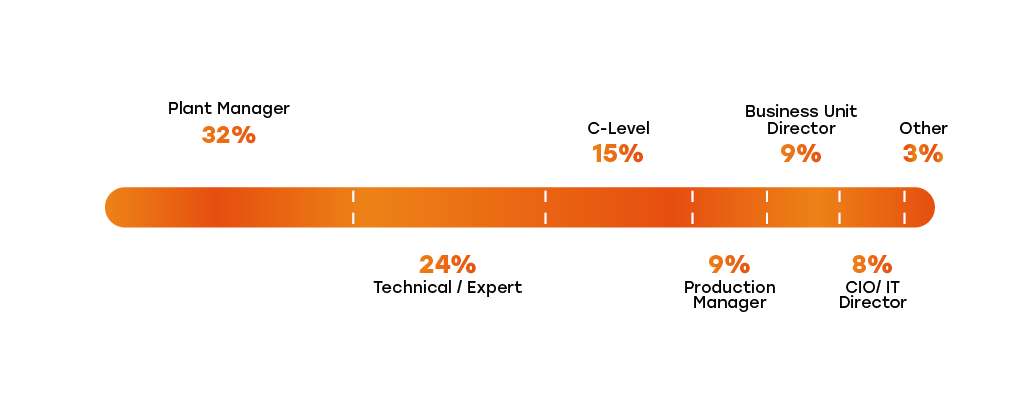 Demand Sectors
The main sectors of origin of visitors to AMT – Advanced MachineTools are:
– Aeronautics and naval
– Armaments and defence
– Automotive, auto parts and ancillary industries
– Capital goods
– Metallic constructions
– Electronics and electricity
– Energy: solar, photovoltaic, wind energy
– Railway and its ancillary industry
– Manufacture of equipment and components for other industrial sectors
– Manufacture of diverse machinery (agricultural, textile, elevation…)
– Manufacture of tools and industrial supplies
– Engineering, product development and industrial technical services
– Metallurgy and iron and steel industry
– Moulds and dies
– Industrial assemblies